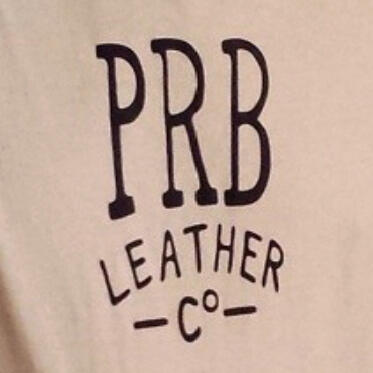 PRB LEATHER CO
---
handcrafted leather goods
Most of my work is custom and made-to-order. Some of the items I make are:belts
wallets
keychains
Bible wrapsPlease contact me to talk about a custom order. I'd love to work with you.
About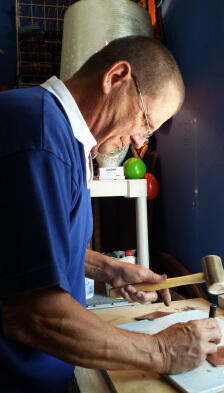 Hi, I'm Paul - the artist and craftsman behind PRB Leather.I first started working with leather in the 70s, making and selling leather goods on the streets of California and Maryland.A few years ago my four children encouraged me to set up shop again, so we stocked my leather workshop with benches, tools, dyes, beautiful pieces of leather, and even gator skins that my son Levi caught in the swampy marshes of Florida.Around this time my daughter introduced me to the idea of minimalism. I quickly fell in love with the idea of designing beautiful, simple, functional leather goods that can be used every day.In November 2013, we successfully completed a Kickstarter fundraiser which has allowed me to continue developing new products.Some of the items I design include wallets (minimalist and regular), checkbook holders, purses (some with hidden gun holsters), Bible and journal covers, belts, moccasins, knife sheaths, bow & arrow sheaths, gun holsters, shotgun straps, and guitar straps.Please visit the store page to see what is available, and as always, I'm able to make custom products for you, too. Thanks for stopping by!